Strategic research priorities plan
Strategic priorities plan
Improving the human condition
The plan seeks to enrich the human experience and advance human health and well-being through exceptionally creative, collaborative and community-engaged research. It is an outgrowth of the research goals set forth in VCU's Quest 2025: Together We Transform strategic plan.
A group of key leaders across both VCU campuses created a bold, ambitious and strategic universitywide plan to serve as a framework to streamline investments leading to increased funding and growth, ultimately advancing excellence in research at VCU.
SRPP initiatives
The plan outlines and expands on the four initiatives that seek to engage more members of the VCU community through a culture of collaboration and aspires to have greater impact on humanity by: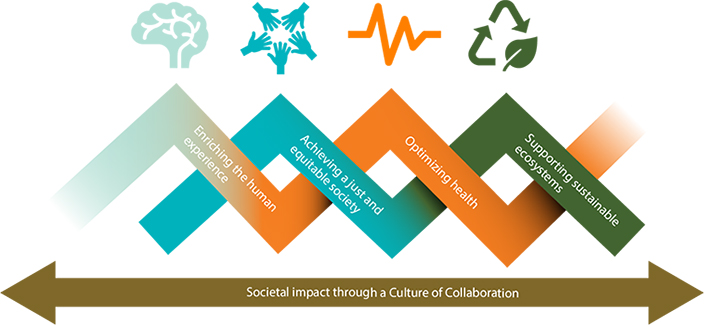 This is One VCU Research, dedicated to improving the human condition through a culture of creativity, responsiveness to sudden societal changes that fundamentally alter our lives, team science, collaborative research and recognition.
Click here to read about the Foundation: Societal Impact through a Culture of Collaboration.
Contact us
Office of the Vice President for Research and Innovation
BioTech One
800 East Leigh Street
Third Floor, Suite 3000
Richmond, VA