Phased Return to Research (R2R)
Phased Return to Research
VCU research is in Phase III.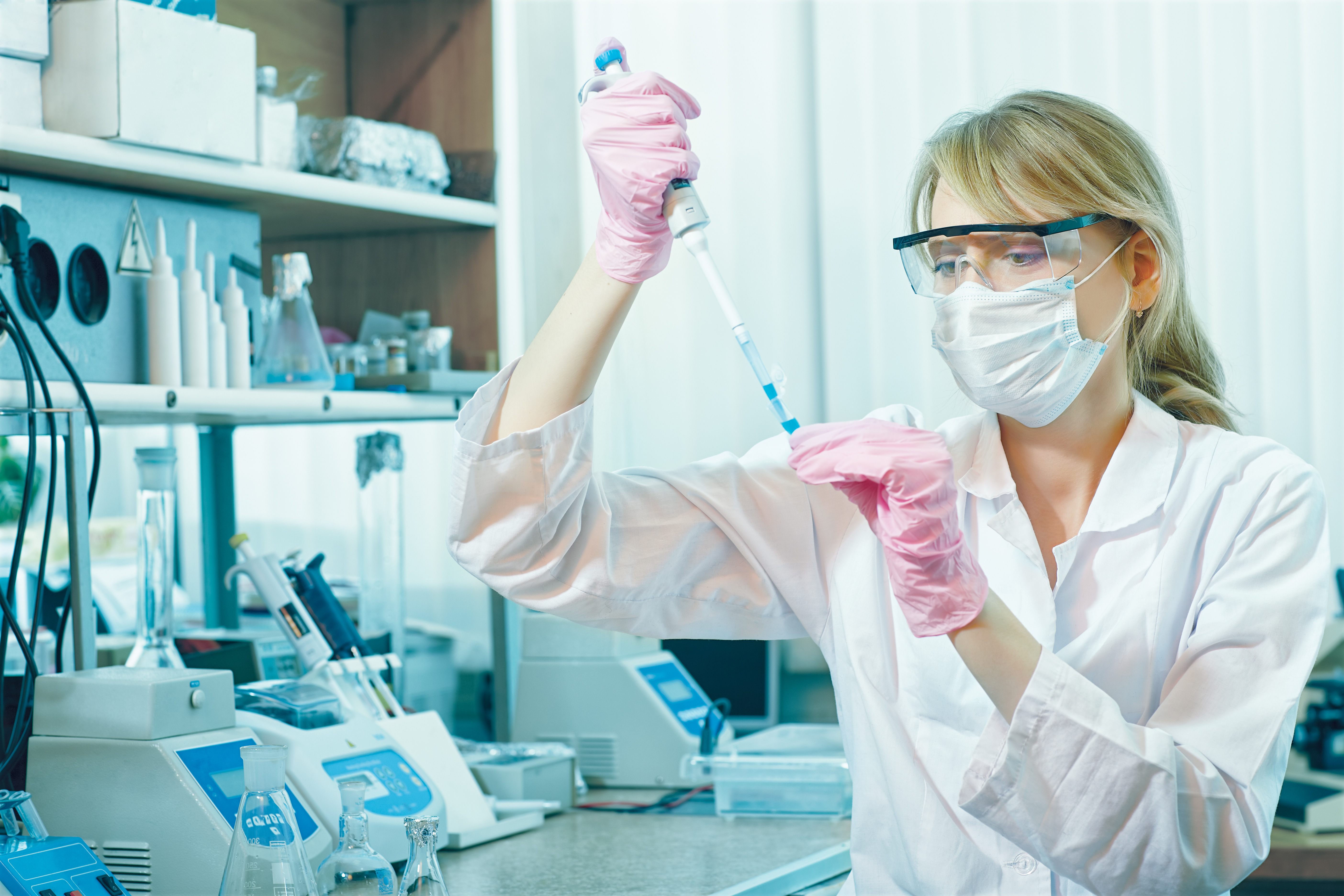 Following the guidelines of the universitywide reopen plan, ONE VCU: Responsible Together, the VCU phased Return to Research will occur in a purposeful, responsible and deliberate manner.
Under VCU's phased return to research, beginning with the lifting of the governor's orders:
All research that is possible to be done remotely should continue remotely, including all seminars, group meetings, etc.
and
On-campus research activities are now in Phase III (based on OVPRI determination) with a maximum of 50% to 85% capacity. Phase IV, when implemented, will have 100% capacity with physical distancing. Shift work can maintain capacity percentages while allowing more researchers to work.
OVPRI guidance to the research community
Please review the materials posted below regarding COVID-19 research guidelines and VCU's phased return to research.
OVPRI phased return to research guidance
Human subjects research (updated 7/2/20)
Animal care and research (updated 7/31/20)
Core facilities (updated 6/15/20)
Staged reopening — Return to Research update for users:
Sponsored programs
The Division of Sponsored Programs is continuing to submit proposals even when staff work remotely. All new grant applications should utilize the normal RAMS-SPOT review/submission process. Federal agencies are aware of current challenges, and we will share additional guidance as it becomes available.
Principal investigators are expected to continue to submit timely annual and final reports in the event of an emergency university closure, which includes work-from-home provisions. Institutional reports (non-financial) will continue to be processed and submitted by OSP staff.
If, as the PI of a grant, you anticipate that your grant deliverables will be delayed by offsite work, please contact your program officer immediately to let them know of your work plan adjustments and copy (cc:) your OSP team on the email communication. Additionally, please prepare a brief explanation of the delay for your next progress report. The explanation should outline the alternative work completed and your plan for accomplishing the original deliverables.
The Council on Governmental Relations provides researchers with its assessment at www.cogr.edu/faqs-regarding-covid-19s-impact-federal-awards.
Current guidance from sponsoring agencies:
(updated 4/8/20)
Agency for Healthcare Research and Quality (added 3/31/20)
Air Force Office of Scientific Research (added 3/31/20)
Defense Advanced Research Projects Agency (added 3/23/20)
Department of Defense (updated 4/8/20)
Department of Education (added 4/8/20)
Food and Drug Administration (added 3/31/20)
Institute of Museum and Library Services (added 4/8/20)
National Aeronautics and Space Administration
National Endowment for the Arts (added 4/8/20)
National Endowment for the Humanities
Office of Management and Budget
United States Army Medical Research Acquisition Activity (added 4/8/20)
Virginia Department of Criminal Justice Services
Please review your funder's guidance if your project is being impacted by COVID-19. Please contact your OSP team for more guidance and to initiate any necessary sponsor notifications or requests. (updated 3/17/20)
Find COVID-19 related funding
VCU researchers are encouraged to consider potential funding opportunities for research related to the COVID-19 pandemic. Among the many sources of information for external funding are:
The OVPRI finding funding page provides an overview of resources available to VCU researchers.
Grants.gov provides notices of funding opportunities from VCU's major federal funding partners, including the National Institutes of Health and the National Cancer Institute, as well as the National Science Foundation, NASA, the Department of Defense and other federal agencies. Use "COVID-19," "coronavirus" or other related terms for your search.
Pivot combines the most comprehensive, editorially maintained database of funding opportunities worth an estimated $74 billion. Its algorithm also compiles pre-populated researcher profiles unique to VCU and others, and matches them to current funding opportunities in the database. This allows users to search for a funding opportunity and instantly view matching faculty from inside or outside VCU. Conversely, a search for a scholar will link to matching funding opportunities. Use of a vcu.edu email address is required to access Pivot.
Please also review the section on the Division of Sponsored Funding for additional information related to funding from the NIH and NSF.
Export control
Projects related to COVID-19 will be prioritized.
Export controlled or controlled, unclassified information projects cannot be handled remotely. Affected researchers will be contacted by OVPRI staff.
IT support
OVPRI IT will be in office to respond to technical difficulties.
Tech transfer and commercialization
Innovation Gateway
Operations will continue if staff must work remotely.
Meetings may be rescheduled or held remotely.
Senior Executive Director Ivelina Metcheva will handle document signing.
VCU Ventures
Staff is prepared to work remotely to continue operations.
Contact us
Human subject research activities
For IRB approval/submission, contact HRPP:
orsp@vcu.edu
(804) 828-0868
VCU IRB coordinators
(assigned in RAMS-IRB)
For clinical research:
Lisa Ballance
Executive director for clinical research and compliance
lballanc@vcu.edu
Animal care and research activities
IACUC@vcu.edu
(804) 828-6587
Urgent animal welfare issues: Immediately contact an on-call staff veterinarian at
(804) 840-5085.
Core facilities
Paul Fawcett, Ph.D.
Director of research infrastructure
pfawcett@vcu.edu
Sponsored programs
Contact your regular team partner:
(804) 828-6772
Export compliance
Peter Landsman
Assistant director
exportctrl@vcu.edu
landsmanpt@vcu.edu
Compliance issues
Susan Robb
Senior associate vice president for research compliance
sarobb@vcu.edu