VP for Research and Innovation
VP for Research and Innovation
News from the VP
About
The Office of the Vice President for Research and Innovation's mission is to foster transformative research, discovery and innovation at Virginia Commonwealth University through excellence in service.
We partner with faculty in all schools and departments as they seek funding, plan studies, establish collaborations, calculate budgets, submit grant applications, negotiate industry contracts and secure patents and licensing agreements. Our commitment has resulted in record levels of sponsored research and has placed VCU among the nation's premier public research universities.
Through our passion for discovery and willingness to take on challenges, we continue to advance the work that matters most and position the university as a national leader in research, innovation, creativity and scholarship.
Across our two VCU campuses in Richmond – Monroe Park and MCV – and at VCU Qatar, we conduct groundbreaking research in the arts, education, engineering, humanities, health and social sciences disciplines that enhances the human experience and creates a societal impact.
VCU takes on what others find challenging. We engage in and advance the work that matters most. Our research provides the necessary training ground for young trainees and students who understand that learning is a lifelong process.
More
VCU's rapidly growing research enterprise is supported with the necessary resources and infrastructure. The Office of the Vice President for Research and Innovation, with its nimble and efficient state-of-the-art services and tools, partners with VCU's academic centers, institutes and research centers to assist investigators as they seek funding, plan studies, establish collaborations, calculate budgets, negotiate industry contracts, secure patents and licensing agreements and start new ventures. We continue to invest in VCU's future. We will advance our mission as a research university by strategically focusing on humanity's greatest challenges using a team science approach.
As Vice President for Research and Innovation, it is a privilege to work with VCU faculty, staff and students committed to enriching the human experience and ensuring an equitable society. The OVPRI will continue to assist and work where we can have the greatest impact and elevate people, through our commitment to research and innovation, everywhere.
P. Srirama Rao, Ph.D.
Vice President Rao's role
As ‌Vice‌ ‌President‌ ‌for‌ ‌Research‌ ‌and‌ ‌Innovation‌ ‌at‌ ‌VCU, Dr. Rao ‌is‌ ‌responsible‌ ‌for‌ ‌the‌ ‌overall‌ ‌strategy,‌ ‌compliance,‌ ‌growth‌ ‌and‌ ‌expansion‌ ‌of‌ ‌the‌ ‌university's‌ ‌research‌ ‌enterprise.‌ ‌As‌ ‌the‌ ‌institutional‌ ‌official,‌ ‌he‌ ‌leads‌ ‌the‌ ‌OVPRI in‌ ‌its efforts to ensure ‌the‌ ‌optimal‌ ‌operational‌ ‌efficiency‌ ‌of‌ ‌the‌ ‌divisions‌ ‌of:‌ ‌Clinical‌ ‌Research,‌ ‌Sponsored‌ ‌Programs,‌ ‌Research‌ ‌Compliance,‌ ‌Research‌ ‌Development,‌ ‌Research‌ ‌Integrity‌ ‌and‌ ‌Ethics,‌ ‌Communications‌ ‌and‌ ‌Outreach,‌ ‌Finance‌ ‌and‌ ‌Operations,‌ ‌Information‌ ‌Systems, ‌and‌ ‌Technology,‌ ‌Commercialization‌ ‌and‌ ‌Economic‌ ‌Development.‌ ‌Dr. Rao‌ ‌oversees‌ ‌VCU's‌ ‌research‌ ‌institutes‌ ‌and‌ ‌centers,‌ ‌core‌ ‌laboratories ‌and‌ ‌institutional‌ ‌committees‌ ‌including‌ ‌the‌ ‌Institutional‌ ‌Animal‌ ‌Care‌ ‌and‌ ‌Use‌ ‌Committee‌ ‌(IACUC)‌ ‌and‌ ‌the‌ ‌Institutional‌ ‌Review‌ ‌Board‌.‌ ‌He‌ ‌also‌ ‌serves‌ ‌as‌ ‌an‌ ‌advisor,‌ ‌board‌ ‌member‌ ‌and‌ ‌trustee‌ ‌of‌ ‌various‌ ‌local‌ ‌and‌ ‌national‌ ‌organizations.‌
More
In‌ ‌collaboration‌ ‌with‌ ‌researchers‌ ‌and‌ ‌administrators‌ ‌across‌ ‌the‌ ‌university‌ ‌and‌ ‌by‌ ‌increasing‌ ‌research‌ ‌engagement‌ ‌with‌ ‌faculty,‌ ‌staff,‌ ‌postdoctoral‌ ‌fellows‌, graduate and undergraduate‌ ‌students,‌ ‌Dr. ‌Rao‌ ‌is‌ ‌committed‌ ‌to‌ ‌fostering‌ ‌collaborative‌ ‌and‌ ‌cross-cutting‌ ‌basic,‌ ‌clinical‌ ‌and‌ ‌translational‌ ‌research‌ ‌at‌ ‌VCU.‌ ‌An‌ ‌additional‌ ‌focus‌ ‌is‌ ‌the‌ ‌translation‌ ‌of‌ ‌VCU‌ ‌discoveries‌ ‌and‌ ‌innovations‌ ‌from‌ ‌the‌ ‌bench‌ ‌to‌ ‌the‌ ‌community,‌ ‌via‌ ‌public‌ ‌and‌ ‌private‌ ‌partnerships, as well ‌as contributions ‌to‌ ‌the‌ ‌region's‌ ‌overall‌ ‌growth‌ ‌and‌ ‌economic‌ ‌development.‌
To‌ ‌strategically‌ ‌advance‌ ‌VCU's ‌research‌ ‌priorities,‌ ‌a‌ ‌Strategic‌ ‌Research‌ ‌Priorities‌ ‌Planning‌ ‌Committee‌, ‌composed‌ ‌of‌ ‌research‌ ‌thought-leaders‌ ‌and‌ ‌faculty‌ ‌experts‌ ‌across‌ ‌VCU, created‌ ‌a‌ ‌bold‌ ‌plan‌ ‌to‌ ‌serve‌ ‌as‌ ‌a‌ ‌framework‌ ‌for‌ ‌future‌ ‌investments‌ ‌and‌ ‌growth.‌ ‌Based‌ ‌on‌ ‌the‌ ‌excellence‌ ‌in‌ ‌research‌ ‌and‌ ‌scholarship‌ within the university and the ‌VCU‌ ‌Health‌ ‌System,‌ ‌VCU ‌will‌ ‌commit‌ ‌to‌ ‌"Improving‌ ‌the‌ ‌Human‌ ‌Condition‌‌" ‌by‌ ‌focusing‌ ‌on‌ ‌four‌ ‌thematic‌ ‌initiatives:‌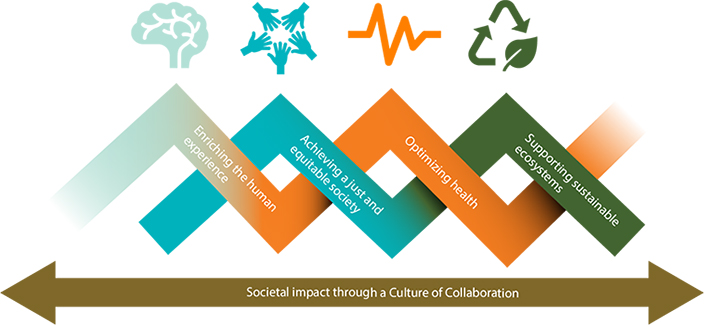 As‌ ‌part‌ ‌of‌ ‌the‌ ‌implementation‌ ‌of‌ ‌this‌ ‌five-year‌ ‌strategic‌ ‌plan,‌ ‌Dr.‌ ‌Rao,‌ ‌together‌ ‌with‌ ‌colleagues‌ ‌across‌ ‌the‌ ‌university,‌ ‌will‌ ‌promote‌ ‌the‌ ‌initiatives‌ ‌through‌ ‌a‌ ‌culture‌ ‌of‌ ‌creativity,‌ ‌collaboration,‌ ‌organizational‌ excellence,‌ ‌team‌ ‌science‌ ‌and‌ ‌recognition.‌
Bio
Dr.‌ Rao‌ ‌earned‌ ‌his‌ ‌Ph.D.‌ ‌in‌ ‌allergy‌ ‌and‌ ‌immunology‌ ‌in‌ ‌1989‌ ‌from‌ ‌the‌ ‌Indian‌ ‌Institute‌ ‌of‌ ‌Science‌ ‌in‌ ‌Bangalore,‌ ‌after‌ ‌which‌ ‌he‌ ‌conducted‌ ‌post-doctoral‌ ‌studies‌ ‌at‌ ‌Pharmacia-Experimental‌ ‌Medicine‌ ‌in‌ ‌La‌ ‌Jolla,‌ ‌California.‌ ‌He‌ ‌has‌ ‌focused‌ ‌his‌ ‌research‌ ‌on‌ ‌the‌ ‌pathogenesis‌ ‌of‌ ‌allergic‌ ‌inflammation‌‌ and‌ ‌has‌ ‌published‌ ‌nearly‌ ‌90‌ ‌peer‌ ‌reviewed‌ ‌manuscripts‌ ‌as‌ ‌well‌ ‌as‌ ‌several‌ ‌reviews‌ ‌and‌ ‌book‌ ‌chapters.‌ ‌Over‌ ‌the‌ ‌course‌ ‌of‌ ‌his‌ ‌25-year‌ ‌academic‌ ‌and‌ ‌administrative‌ ‌career,‌ ‌Dr.‌ ‌Rao‌ ‌has‌ ‌been‌ ‌continuously‌ ‌funded‌ ‌by‌ ‌the‌ ‌NIH,‌ ‌multiple‌ ‌federal‌ ‌and‌ ‌state‌ ‌agencies,‌ ‌foundations‌ ‌and‌ ‌corporations,‌ ‌securing‌ ‌nearly‌ ‌$20‌ ‌million‌ ‌in‌ ‌grant‌ ‌support.‌
More
Rao‌ ‌came‌ ‌to‌ ‌VCU‌ ‌in‌ ‌the‌ ‌fall‌ ‌of‌ ‌2018‌ ‌from‌ ‌the‌ ‌University‌ ‌of‌ ‌Minnesota,‌ ‌where‌ ‌he‌ ‌was‌ ‌professor‌ and ‌associate‌ ‌dean‌ ‌for‌ ‌research‌ ‌in‌ ‌the‌ ‌College‌ ‌of‌ ‌Veterinary‌ ‌Medicine‌ ‌with‌ ‌a‌ ‌joint‌ ‌appointment‌ ‌as‌ ‌professor‌ ‌in‌ ‌the‌ ‌School‌ ‌of‌ ‌Medicine.‌ ‌It‌ ‌was‌ ‌at‌ ‌the‌ ‌University‌ ‌of‌ ‌Minnesota‌ ‌where‌ ‌he‌ ‌founded‌ ‌the‌ ‌International‌ ‌Conference‌ ‌on‌ ‌One‌ ‌Medicine‌ ‌One‌ ‌Science‌ ‌(iCOMOS). Prior‌ ‌to‌ ‌his‌ ‌role‌ ‌at‌ ‌the‌ ‌UMN,‌ ‌Dr.‌ ‌Rao‌ ‌served‌ ‌as‌ ‌the‌ ‌vice‌ ‌president‌ ‌for research‌ ‌at‌ ‌the‌ ‌La‌ ‌Jolla‌ ‌Institute‌ ‌for‌ ‌Molecular‌ ‌Medicine‌ ‌in‌ ‌San‌ ‌Diego,‌ ‌where‌ ‌he‌ ‌also‌ ‌served‌ ‌as‌ ‌a‌ ‌professor‌ ‌and‌ ‌as‌ ‌the‌ ‌head‌ ‌of‌ ‌Vascular‌ ‌Biology.‌
In‌ ‌addition‌ ‌to‌ ‌his‌ ‌current‌ ‌position‌ ‌as‌ ‌the‌ ‌VPRI,‌ ‌Dr.‌ ‌Rao‌ ‌also‌ ‌holds‌ ‌a‌ ‌tenured‌ ‌appointment‌ ‌as‌ ‌professor‌ ‌of‌ ‌microbiology‌ ‌and‌ ‌immunology‌ ‌in‌ ‌the‌ ‌VCU‌ ‌School‌ ‌of‌ ‌Medicine.‌ ‌Dr.‌ ‌‌Rao‌ ‌holds‌ ‌multiple‌ ‌domestic‌ ‌and‌ ‌international‌ ‌patents,‌ ‌co-founded ‌two‌ ‌companies,‌ ‌and‌ ‌is‌ ‌a‌ ‌senior‌ ‌member‌ ‌of‌ the National‌ ‌Academy‌ ‌of‌ ‌Inventors.‌
Contact us
Office of the Vice President for Research and Innovation
BioTech One
800 East Leigh Street
Third Floor, Suite 3000
Richmond, VA