Postdoctoral services
Postdoctoral Services
Postdoctoral scholars are an essential component of the research program at Virginia Commonwealth University. Postdoctoral Services was established in the summer of 2007 in recognition of the important role postdoctoral scholars fulfill within the university.
The goal of Postdoctoral Services is to support postdoctoral training at VCU by:
Serving as a liaison between postdoctoral scholars, faculty, administrators and staff on campus
Providing resources and information to facilitate the recruitment, employment, mentoring and career development of postdoctoral scholars
Assuring that faculty and postdoctoral scholars are aware of university policies, procedures and benefits for postdoctoral scholars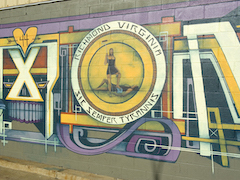 How to apply
Eligibility and application process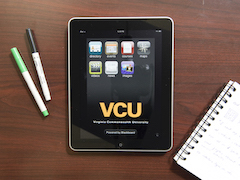 Getting started at VCU
Housing options, childcare and community resources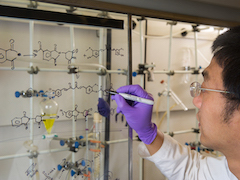 Postdoctoral benefits
Retirement, tuition, paid leave, work/life resources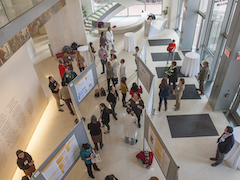 Health insurance
Information about various health insurance plans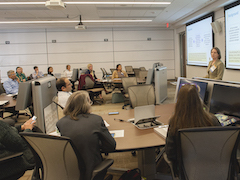 Professional development
Career development and mentoring resources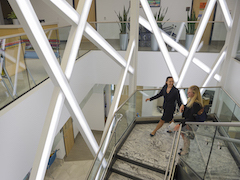 For faculty
Postdoctoral letter templates and salary guidelines
Foreign visitors loan program
The university has a short-term loan program to assist foreign visitors requiring immediate financial support, for amounts up to $1,000, for expenses incurred prior to receiving payroll direct deposit or checks. Eligibility for this program is based on an evaluation of need by the department's fiscal administrator and visitor's sponsor/mentor. The sponsoring department provides the Global Education Office with written justification to support a foreign visitor's loan and a promissory note.
Full details on the loan application process
For the promissory note format, click here.
Postdoc listserv
The VCU Office of the Vice President for Research and Innovation has established a postdoctoral listserv to communicate information of importance to all postdocs at VCU. Postdocs will be added to the listserv automatically.
Additional resources
Postdoc policy
Selected VCU policies
International postdocs
Contact us
Andrekia Branch
Coordinator
Postdoctoral Services
(804) 827-6036
aebranch@vcu.edu