Postdoctoral services
Postdoctoral Services
Postdoctoral scholars are an essential component of the research program at Virginia Commonwealth University. Postdoctoral Services was established in the summer of 2007 in recognition of the important role postdoctoral scholars fulfill within the university.
The goal of Postdoctoral Services is to support postdoctoral training at VCU by:
Serving as a liaison between postdoctoral scholars, faculty, administrators and staff on campus
Providing resources and information to facilitate the recruitment, employment, mentoring and career development of postdoctoral scholars
Assuring that faculty and postdoctoral scholars are aware of university policies, procedures and benefits for postdoctoral scholars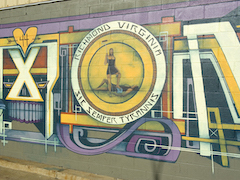 How to apply
Eligibility and application process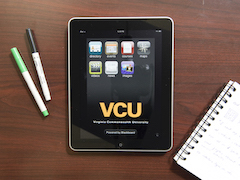 Getting started at VCU
Housing options, childcare and community resources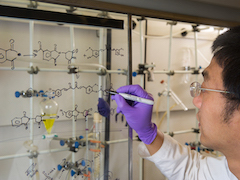 Postdoctoral benefits
Health insurance, retirement, tuition, paid leave, work/life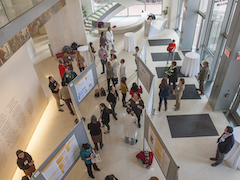 Diversity, equity and inclusion
Learn more about our commitment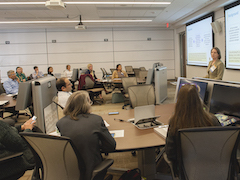 Professional development
Career development and mentoring resources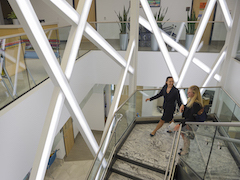 For faculty
Postdoctoral letter templates and salary guidelines
VCU Postdoctoral Association
The VCU Postdoctoral Association (PDA) is an organization dedicated to improving the postdoctoral experience at VCU through workshops, seminars, advocacy, and community building. The PDA is run by an executive board consisting of officers who are voted into office annually, with terms beginning July 1st. The PDA executive board is primarily responsible for coordinating workshops and seminars relevant to the postdoctoral experience at VCU. They also plan informal meet-ups for postdocs at VCU to get to know others in the community here.
2022-2023 postdoctoral executive board:
President: Apurva Tadimari
Treasurer: Grace Mavodza
Secretary: Eva Lancaster
Social chairs: Maren Smith and Eda Koseli
Postdoc diversity advisory council chair: Arianna Lark
VCU PDA on Twitter
PDA listserv and Slack workspace
Stay up to date with PDA via the listserv. The PDA slack channel is where VCU postdocs can share resources and connect with other postdocs at VCU. Information about informal meet-ups and about upcoming PDA events are regularly posted. Please email vcupostdocs1@gmail.com to be added to the listserv and slack.
Foreign visitors loan program
The university has a short-term loan program to assist foreign visitors requiring immediate financial support, for amounts up to $1,000, for expenses incurred prior to receiving payroll direct deposit or checks. Eligibility for this program is based on an evaluation of need by the department's fiscal administrator and visitor's sponsor/mentor. The sponsoring department provides the Global Education Office with written justification to support a foreign visitor's loan and a promissory note.
Full details on the loan application process
For the promissory note format, click here.
Postdoc listserv
The VCU Office of the Vice President for Research and Innovation has established a postdoctoral listserv to communicate information of importance to all postdocs at VCU. Postdocs will be added to the listserv automatically.
Additional resources
Postdoc policy
Selected VCU policies
International postdocs