Controlled substances
Controlled substances
VCU expects that all individuals involved in the use of controlled substances for research will comply with all state and federal regulations regarding the procurement, recordkeeping, inventory, storage, use and disposal of those substances.
Principal investigators using controlled substances in research must obtain a Virginia Board of Pharmacy Controlled Substances Registration and a DEA Registration prior to ordering or using controlled substances.
VCU policy
Use of Controlled Substances in Research
Regulations
Training
All individuals involved in the use of controlled substances must complete training prior to handling any controlled substance. Individuals can self-enroll on the Blackboard training site here.
Log in to Blackboard using your VCU eID and password

Click on the Courses link on the top of the page

Under Course Search, type controlled substances and click Go

Place the cursor over the appropriate course, then click on the down arrow and select Enroll.

After completing the training course, print the page reflecting your score or the course completion certificate.

Authorized users must provide registrants with the page reflecting their score or their course completion certificate, so that it can be kept with the authorized user's personnel screening forms.
Closing out registrations
Registrants wishing to terminate their active registration(s) must inform the DEA and the Virginia Board of Pharmacy of their intent to terminate. Contact controlsub@vcu.edu for the form that must be submitted to the DEA and the Virginia Board of Pharmacy when closing out a registration.
Disposal of controlled substances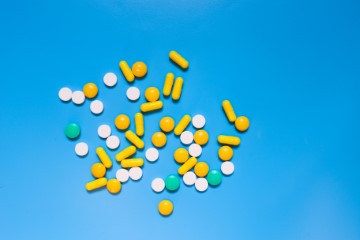 The Office of the Vice President for Research and Innovation (OVPRI), through controlsub@vcu.edu, provides contact information for reverse distributors who are licensed by the DEA and who have contracts with VCU. With prior approval from controlsub@vcu.edu, OVPRI will pay invoices associated with the costs of reverse distribution and disposal of unwanted or expired controlled substances.
Procedures:
Email controlsub@vcu.edu and provide the following information:

Current state and DEA registration numbers and expiration dates
List of controlled substances and amounts in need of disposal
If requesting assistance with invoice payment, indicate this in your email

If invoice payment by OVPRI has been requested, wait for the approval email from controlsub@vcu.edu before contacting the reverse distributor/vendor.
Follow reverse distributor's instructions carefully and do not send any controlled substances until you are authorized to do so by the vendor (typically, you will need prior approval from the vendor).
Upon receipt of the controlled substances, the reverse distributor will send you a report listing the substances they have accepted into their inventory and their DEA registration number. You should keep a copy of this report for your records.
Upon receipt of the vendor's invoice forward this invoice to controlsub@vcu.edu.
Information about Return Logistics International Service Center (RLI), a VCU contract vendor.
Website: www.returnlogistics.com
Address: 22 Artley Road
Savannah, GA 31408
Voice: (912) 748-5100
Fax: (912) 748-5102
RLI's DEA Reverse Distributor Certificate of Registration No. RE0215675
Advance ship notice
Customers are required to fax, email or mail a completed ASN package to the return center. The ASN is provided by RLI after the customer contacts RLI with a request to ship. After RLI receives the completed package, RLI will issue the customer a return order number.
Note: Never ship any controlled substances to Return Logistics International (RLI) until you have been given a return order number. Make sure this number is on the shipping label.
If approved by controlsub@vcu.edu you may use the following billing information:
Company name: Virginia Commonwealth University
Contact name: Cathleen Finnerty
Contact title: Business manager
Contact phone: 804-828-3536, email: cafinner@vcu.edu
Address: 800 East Leigh Street, Suite 300, Box 980568
City: Richmond, State: VA, Zip: 23298-0568
Resources
To request a copy of a sample completed application or form, please email controlsub@vcu.edu.