Postdoctoral benefits
Postdoctoral benefits
Postdoctoral scholars should clarify with their mentor if their appointment is as a postdoctoral scholar-trainee on a training grant, or a postdoctoral scholar-fellow who is an employee on a research grant. Some VCU benefits are only available to employees of VCU. Current Federal policy dictates that postdoctoral scholar-trainees cannot be employees of the university.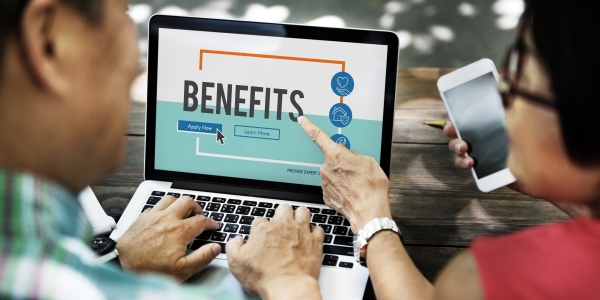 Please note: Benefits associated with postdoctoral appointments terminate when the appointment ends.
Coming soon: On December 25, 2022, VCU postdoctoral scholar-fellows (postdocs who are VCU employees) will be reclassified as Virginia state employees. These postdocs will have the same benefits as VCU 12-month term faculty. We will update this page in late 2022.
Health insurance
Postdoctoral Services
BioTech One, Suite 3000, Room 3046
Andrekia Branch
(804) 827-6036
Individuals must hold appropriate health insurance coverage on appointment as a postdoctoral scholar, or as soon as possible thereafter. The conditions of appointment for postdoctoral scholars paid through the university include payment/contribution toward the cost of health insurance for the postdoctoral scholar. Please click here for the health insurance details. Postdoctoral Services will work to assure that the designated plan offered through their office is one that provides reasonable benefits and is cost effective without placing an undue burden for co-payments and deductibles on the postdoctoral scholar. Health insurance coverage for spouse and/or dependents is generally the responsibility of the postdoctoral scholar.
[ Top of page ]
Retirement plan participation
Postdoctoral scholars in the fellow classification have the option of participating in the Tax-Deferred Annuity program, as allowed by Section 403(b) of the federal tax code. Contributions can be made with pre-tax income, with earnings accumulating on a tax-deferred basis. All postdoctoral scholars may be eligible to participate in a post-tax Roth IRA. A Roth IRA is an Individual Retirement Account that provides tax-free growth. Roth accounts can be obtained from a stockbroker, mutual fund, or other provider of "normal" investment accounts.
[ Top of page ]
Tuition costs
Fellows tuition assistance
The Office of the Vice President for Research and Innovation offers tuition assistance as a benefit to nondegree-seeking postdoctoral scholar fellows to defray the cost to the scholar for training related courses. The benefit is offered on a competitive basis; postdoctoral scholar fellows must submit an application to their faculty mentor for approval. Final approval for the request rests with the Postdoctoral Services. The amount awarded will be based on available funds.
Trainee tuition scholarship
Nondegree-seeking postdoctoral scholar trainees are eligible to apply for scholarships to defray the cost to the scholar for training related courses. Scholarships are awarded on a competitive basis. Postdoctoral scholar trainees must submit an application to his/her faculty mentor for approval. Final approval for the request rests with Postdoctoral Services. The scholarship will only cover tuition and fees unallowable in the trainee grant/award, and the amount awarded will be based on available funds.
Postdoctoral scholar-trainees may be eligible to have tuition costs provided through their department/school as an allowable expense as described in the trainee award/grant.
[ Top of page ]
Paid leave time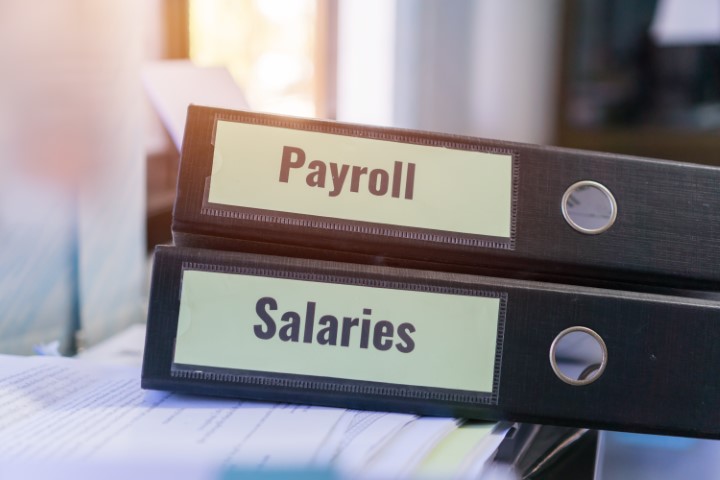 The postdoctoral scholar-fellow is eligible for 20 days paid leave in each appointment year in addition to designated university holidays. These leave days can be used for any combination of vacation and sick leave. Leave is not cumulative from one appointment year to the next. Unused leave will not be paid out when the postdoctoral appointment ends. Work performed on site on university holidays may be added to paid leave by arrangement with the mentor. All leave for vacation purposes must be approved in advance by the mentor, and, if an international post-doctoral scholar, vacation and any other travel outside the U.S. must be approved by VCU Immigration Services.
Paid leave for the postdoctoral scholar-trainee is governed by the funding source.
[ Top of page ]
Postdoctoral scholar-fellows may be eligible for unpaid family and medical leave (FMLA) for certain family and medical reasons in accordance with federal and state law. FMLA includes leave for birth or adoption of a child. Eligible female and male individuals who experience the birth or adoption of a child are eligible for up to 480 hours of unpaid leave provided that the mentor is notified of the intended leave period a minimum of 30 calendar days in advance. While this leave is unpaid, scholars may use paid leave time (described above) to cover leave for the birth or adoption of a child. Note that the postdoctoral scholar may be required to cover the cost of health insurance coverage during any extended leave period. For complete details about eligibility and qualifying events, please review the family and medical leave policy.
Family and medical leave for the postdoctoral scholar-trainee is governed by the funding source.
[ Top of page ]
(804) 828-1533
Postdoctoral scholars who are hired as employees are eligible for health and income benefits for occupational injuries or illnesses that arise out of and in the course of their employment with VCU. Accident and physician selection forms are available on the HR website or through the Workers' Compensation office.
[ Top of page ]
West Hospital, first floor, (804) 828-0584
In addition to providing evaluation and treatment of occupational injuries and illnesses, Employee Health services include:
Annual preventive flu shots on both campuses
Administration of medication provided by the employee for maintenance allergy shots or other injected medications
Blood pressure checks for employees on blood pressure medication
Referrals to other physicians and sub-specialists within the VCU Medical Center
[ Top of page ]
(804) 827-1100
Postdoctoral scholars are eligible to purchase a membership to Recreational Sports facilities and programs while employed at VCU. The annual membership fee is posted on the website and is prorated for each semester unless the faculty member verifies university employment for the year. Facilities include the Stuart C. Siegel Center, Cary Street Recreation Complex, the MCV Campus Recreation and Aquatic Center, and the Franklin Street Pool. Programs include Outdoor Adventure, fitness, aquatics, informal recreation and intramural activities. For additional information or to request a copy of the program guide available at the beginning of each semester, please call 827-1100.
[ Top of page ]
Postdoctoral scholars are eligible to use the services of VCU's faculty/staff ombudsperson. The ombudsperson provides confidential, informal, impartial and independent assistance to faculty, staff and postdoctoral scholars who experience position-related conflict. The ombudsperson listens to complaints, provides information, facilitates communication, and helps arrange mediation or conflict resolution between or among members of VCU's faculty, staff and postdoctoral scholars. Information about the ombudsperson can be found here.
[ Top of page ]
Addressing academic bullying
Our office is here to serve VCU postdocs, especially when it comes to working conditions. Please see the Addressing harassment and academic bullying for specific steps to take if you or a colleague feel you are dealing with workplace bullying or mistreatment.
[ Top of page ]
(804) 828-1533, worklife@vcu.edu
This office offers information, support and assistance needed to balance work and home life responsibilities. Services include:
Relocation information (real estate, schools, etc.) to aid in transition to the Richmond area. Also provided is employment and referral information for the spouses/partners of candidates and new hires.
Child and adult resource and referral for care options in the surrounding area and across the country.
Employee discounts for services such as child care centers, health and fitness centers, house cleaning, pet needs, etc., as well as recreational discounts for entertainment such as theme parks, warehouse clubs and dining clubs.
Referral list of individuals within the university community who can sit with children or adults.
Lunchtime seminars, newsletter, support/information groups, and resource library.
[ Top of page ]