Research misconduct
Research misconduct
VCU is committed to fostering an environment of uncompromising integrity and ethical conduct in its research and research-related activities. As such, faculty, staff, and students involved in any part of the university's research endeavors must comply with VCU's Research Misconduct policy and applicable regulations.
What is research misconduct?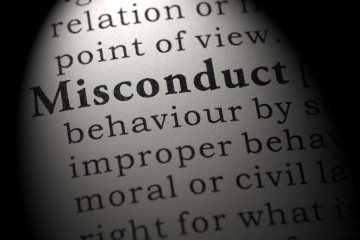 Research misconduct is fabrication, falsification, or plagiarism in proposing, performing, or reviewing research or in reporting research results. It is prohibited.
Research misconduct does not include honest error or differences of opinion.
VCU's Research Misconduct policy does not apply to authorship or collaboration disputes or allegations of self-plagiarism. See research ethics consultation for guidance with these issues.
Reporting misconduct
Anyone having reason to believe that research misconduct has occurred, or is occurring, must immediately report the information to the Research Integrity Officer (RIO) or the Office of Research Integrity and Ethics. If the RIO determines the reported concern does not meet the definition of an allegation of research misconduct, the RIO may offer guidance and/or refer the individual or allegation to other university officers or officials with responsibility for resolving issues.
Research Integrity Officer
Monika Markowitz, PhD
Director, Research Integrity and Ethics
msmarkow@vcu.edu
(804) 827-2157
Research Integrity and Ethics
orie@vcu.edu
Alternatively, concerns may be reported to the VCU Helpline, which provides university members an anonymous and confidential reporting option 24 hours a day, 365 days a year. If the concern involves research misconduct, it is referred to the RIO.
VCU Helpline
1-888-242-6022 or www.vcuhelpline.com
Resources
VCU policies
Federal regulations
Resources
To report misconduct
Research Integrity Officer (RIO)
Monika Markowitz, PhD
Executive director
Research integrity and ethics
msmarkow@vcu.edu
(804) 827-2157
Research integrity and ethics
orie@vcu.edu
VCU Helpline
1-888-242-6022 or www.vcuhelpline.com