Prepaid card program
Prepaid card program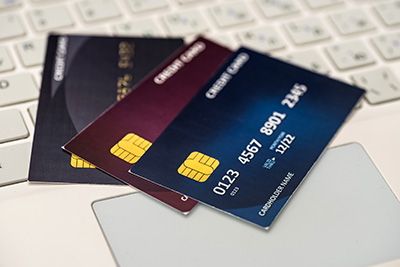 The research prepaid card program allows studies to pay participants quickly and easily using a reloadable debit card. Once a project is approved for the program and participants are registered, they are issued a card and receive payments shortly after each visit (as quickly as within 24 hours of submission). This program is providing a fast, streamlined way to pay our participants.
Program requirements
To use the research prepaid card programs, research projects must meet the following criteria:
Project has a banner index and is ready to enroll
Multiple participants will be paid by the project multiple times
The project timeline is longer than six months
All participants paid using the prepaid card program must provide their Social Security number to accounts payable
Principal investigator must approve enrollment of the project
If all of the above criteria are not satisfied, this project will not be approved for this program.
Departments must have two separate individuals to administer the program, one of which is the fiscal administrator (FA). The second individual would be a study coordinator (SC) or another designated individual in your department, depending on your internal structure. All employees who work with the program must successfully complete training in Canvas.
Getting started
All individuals involved in the use of the research prepaid card program must complete training in Canvas under Prepaid Card Program and pass the quiz before the approval of your project.
Complete the Powerform: Fill out the project information and identify department employees who will administer the program.
You will be notified when your Powerform is reviewed and approved by the PI, OVPRI and Treasury Services, and participants can then be registered and paid.
Forms
Registration and payment forms: Login to prepaid card issuing bank system for current forms
FAQ
To submit a question, please email ovpriprepay@vcu.edu.