Export compliance
Export compliance laws and trade sanctions
The Export Compliance Program provides institution wide export compliance support for VCU. The university has an official policy, Export Compliance and Research Security, that recognizes the need for export compliance at VCU and establishes basic guidelines for compliance at VCU. This webpage provides additional guidance and contains general information on export regulations. This page also contains information on VCU's established compliance and risk mitigation procedures established by the Export Compliance Program.

VCU complies with all export control laws and regulations, and does not participate in foreign corrupt practices.
Please refer to VCU's export compliance manual for useful information on all aspects of VCU's Export Compliance Program.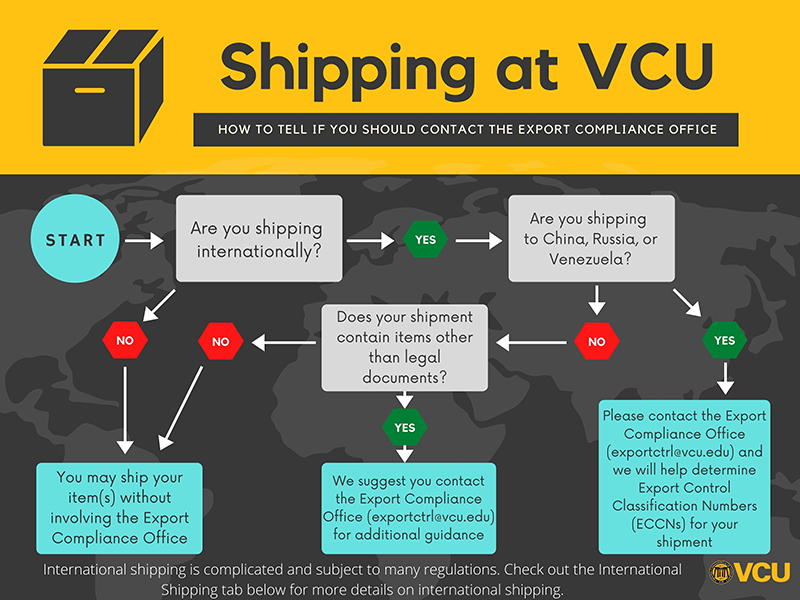 Alt text for shipping flowchart