Pre-award
Pre-award
Activities that take place after the time of proposal submission and before award authorization fall into the "pre award" phase of the sponsored project lifecycle.
Just in time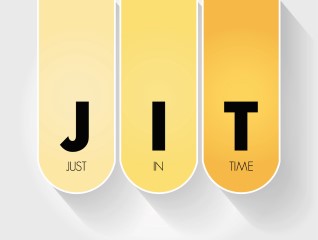 "Just in time" (JIT) refers to the sponsor practice of requiring appropriate compliance authorizations "just in time" for award, i.e. prior to award. NIH JIT procedures allow a funding applicant to defer certification of IRB approval of the project's proposed use of human subjects, verification of IACUC approval of the project's proposed use of live vertebrate animals and evidence of compliance with the education in the protection of human research participants requirement until after completion of the peer review and just prior to funding. Other sponsors also utilize this approach for certain programs and award mechanisms. "Request for Applications) (RFA's) also may be subject to these procedures and will specify the timing and nature of required submissions.
If you indicted "yes" to human subjects in your Funding Proposal in RAMS-SPOT, and for some reason there has been a change by the time "Just in Time" comes around, please follow this link for instructions on how to obtain a "Not Human Subjects Research" determination from VCU IRB.
Contract review, negotiation and approval
The Division of Sponsored Programs is the university office responsible for negotiating acceptable terms and conditions with sponsors for sponsored projects.
Division of Sponsored Programs negotiates terms and conditions for all award mechanisms (grants, contracts, cooperative agreements) and all types of sponsors.
The need to negotiate with a sponsor is a

normal and routine

part of the award process especially given VCU's status as an instrumentality of the Commonwealth of Virginia.
The occurrence of unacceptable terms and conditions within a sponsor's agreement does

not

signify that Division of Sponsored Programs will be unable to negotiate successfully.
Negotiation of terms and conditions takes time, on average 2 to 4 weeks.