Research participants
Information for research participants
What is "human subjects research," and how are volunteers protected?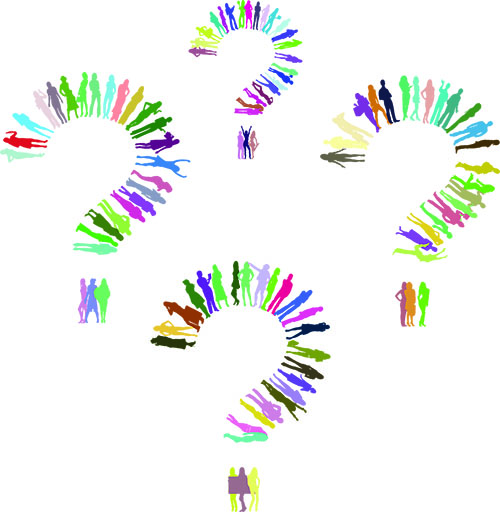 If you are considering volunteering for research, these are great questions to ask! "Human subjects research" is research that involves people, or people's private information. There are federal, state, and local laws, as well as VCU institutional standards, in place that ensure people who volunteer for research are protected. These regulations and policies require that human subjects research be externally reviewed and monitored by "Institutional Review Boards" (IRBs).
The IRB is also interested in hearing from community members about VCU research. Let us know your thoughts, concerns, or questions.
We have a few frequently asked questions on this topic. Click on each question to show its answer.
What is an Institutional Review Board (IRB)?
An IRB is a group of individuals who are tasked with approving and overseeing research that involves human subjects. Their job is to ensure that the research is carried out ethically, as safely as possible and in compliance with laws and regulations.
Video explaining how IRBs protect human research participants.
Who serves on an IRB?
IRB members represent the communities they serve. The board is required to have diverse membership, including community members who are not part of the institution. In addition, IRBs need members with broad ranges of professional and personal experience to provide the expertise needed to understand and evaluate research projects. People with all kinds of backgrounds and experiences are needed on an IRB. Learn more about how to become an IRB member in this blog post.
What is "human subjects research"? What kind of research does the VCU IRB review?
Human Subjects Research (HSR) includes any type of research project that involves people or people's private information. HSR can include:
Testing new drugs for treating cancer in clinical trials

Using MRIs and game-like tasks to learn more about how the brain functions

Developing new methods to screen and test for diseases

Using behavioral interventions designed to improve outcomes for individuals with traumatic brain injury

Preventing youth violence through community-level interventions

Researching educational practices in elementary schools

Surveying and interviewing LGBTQ+ youth to learn more about their social needs
A broad range of IRB members is required, because there are a broad range of types of HSR.
Are there resources or questions I should ask before enrolling in a study?
Before deciding whether to participate in a research study, it's a good idea to do some research of your own. Learn as much as you can about research in general and about the studies that you are considering. If you're considering participating in a clinical trial, discuss the potential benefits and risks with your doctor. Make sure there are procedures in place to protect participants. And, throughout the research process, don't hesitate to ask questions or to voice any concerns that you may have.
An important part of protecting research participants is helping you understand research and how participating might affect you so that you can make an informed decision about whether to volunteer.
The U.S. Department of Health and Human Services (HHS) Office for Human Research Protections (OHRP) protects the rights and welfare of participants in research conducted or supported by HHS. OHRP's website, About Research Participation, in English and Spanish, to inform and educate the public about research and research participation.
About Research Participation includes informational videos, infographics, a list of questions to ask researchers and additional resources.
"Informed consent for research: What to expect" (English version)
"El consentimiento informado: ¿De qué se trata?" (NEW Spanish version)
What should I know if I want to take part in a research study?
Volunteering for research is always your personal choice. Choosing whether to volunteer for research is a big decision. It is important to be well-informed, not just about the specific project you are considering volunteering for, but also to be informed about what it's like to volunteer for research in general. The resources linked below can help you understand how human research is conducted, what you should expect, and questions you should ask.
Becoming a research volunteer:

This short pamphlet explains research, and lists some questions you may wish to ask when you are considering volunteering for research.

About research participation:

This website from the Office of Human Research Protections (the federal agency tasked with enforcing the regulations that protect human research volunteers) has many resources to assist you. From short educational videos to lists of questions to ask, to information about the regulations that protect volunteers, this site can be very helpful to you in making an informed decision.

NIH Clinical Research Trials and You:

This website from the National Institutes of Health offers guidance to potential research volunteers who want to join clinical trials. Clinical trials are a type of human subjects research that are designed to test new drugs, devices or other interventions intended to improve health outcomes for people. This website offers FAQs on clinical trials, guidance for parents of children who might volunteer for clinical trials and help to locate ongoing clinical trials
Background and educational information on research:
Children and research
Social and behavioral science research
Who will see my private information?
The information collected in a research study is considered confidential. Information will be given only to the people who need it to help conduct the study. This includes researchers and staff who carry out the research study. This may also include the Institutional Review Board, the company or group funding the study, and various government oversight agencies such as the FDA. It is important for these groups to be able to look at research records to ensure that the study is conducted using acceptable research practices. In most cases, your name and other identifiable information is removed from the data and replaced with a unique study identification number (study ID) to help protect your confidentiality. Each study should explain to you how they will protect your private information.
What happens if I want to stop participating in a study?
Participating in research is completely voluntary and there is no penalty for withdrawing. There may be additional considerations when you stop participating in a clinical research study that involves treatment, and you should discuss how to stop safely with the study team. If you decide you no longer want to participate, contact the research team using the contact information provided in the consent form.
Are there benefits to being in a study?
Each research study is different. There may or may not be a direct benefit to you if you take part in a research study. The informed consent document will provide you with information about any possible benefits. Research studies may also result in information that will help others in the future.
Why haven't I received my payment for participation yet?
If the study you are participating in provides compensation and you have not received that compensation, contact the study team directly. They know the details of the compensation plan. If you can't resolve it with the study team, feel free to email VCU Research Integrity and Ethics or call (804) 827-2157 to ask questions or discuss concerns.
Are there risks of harm to me by participating in a study?
Sometimes research procedures and experimental treatments may cause discomfort and bad side effects. The questions the researchers ask could make you uncomfortable. The risks and side effects of the research study may not be known completely when you start the research study. Sometimes the only risk is the loss of confidentiality of the data. The research staff will explain what the known possible risks are so that you can decide if you want to participate. If you do participate, the research staff will tell you about any new risks that they learn about during the study for as long as you participate.
If I didn't like how I was treated in a study or if I have questions, what do I do?
Research volunteers have rights. You have the right to speak to someone other than a researcher about any questions or concerns you have about your volunteering for research. You can email Research Integrity and Ethics or call (804) 827-2157 to ask questions or discuss concerns.
How can I find research studies to volunteer for?
There are various ways you can find out about research studies to volunteer for. You may be approached by a researcher directly, you might see a flyer advertising a study, or you can seek out studies yourself and contact the researchers about volunteering. The links below will take you to a variety of sites where you can find research projects that may be of interest to you, your family, or people you know.
VCU Study Finder


This tool will help you find research that is occurring right here at VCU. Search keywords to find something you're looking for specifically, or browse all listings if you're not sure what you want.

Find Massey Cancer clinical trials


Find cancer-related research to volunteer for here. Search by disease type and/or keywords to find a match for you.

Mid-Atlantic Twin Registry


Twin research is a vital type of research that can help advance our understanding of many scientific areas. The Mid-Atlantic Twin Registry (MATR) is located at VCU. If you volunteer with MATR, you may be contacted in the future to ask if you want to volunteer for a variety of different types of research.

Research Match


Research Match is a tool that helps match potential volunteers with studies that suit their interests or needs. Like the MATR, if you sign up with Research Match, you may be contacted in the future to ask if you want to volunteer for a variety of different types of research.

ClinicalTrials.gov


This is a database of clinical trials taking place across the U.S. Researchers conducting clinical trials are required to register their clinical trials on this website. You can search for ongoing clinical trials based on disease type and location, and you can find results from completed clinical trials.

Department websites. Many departments at VCU post information about open research studies on their websites.
Information for current volunteers
Sometimes, the VCU has information that is relevant to people who are currently volunteering for research. See the resources below to learn more, and keep visiting this website for more updates.