Integrity and compliance
Research integrity and compliance
VCU is committed to the responsible conduct of research and compliance and holds its researchers to the highest ethical standards.
Research Integrity and Ethics offers professional guidance on integrity and ethical conduct in our research and research-related activities.
Our Division of Research Compliance ensures researchers comply with all relevant laws, regulations, university policies and core values.
We're here to answer questions on any aspect of research integrity and/or compliance. We also provide timely notification of integrity and compliance updates at the federal, state and university level.
Learn about VCU's commitment to integrity and ethics in research.
Learn how VCU promotes regulatory compliance in research.
Search our comprehensive list of VCU's research-related policies.
Compliance notices
OVPRI posts compliance notices to inform administrators, faculty and staff of research-related changes and adjustments to research operations and requirements across the university.
Standard operating procedures
VCU and VCU Health provide a core set of standard operating procedures for research teams, outlining uniform best practices. SOPs support quality, efficiency and compliance across the entire VCU clinical research enterprise.
Compliance meetings
Committee on the Administration of Research: CAR was established by the Research Development Advisory Council (ReDAC) for the purpose of discussing continuing and emerging issues related to research administration and compliance at Virginia Commonwealth University. CAR regularly forms subcommittees and/or working groups to delve more deeply into topical concerns.
Membership: The committee will be co-chaired by the associate vice president for sponsored programs and the associate vice president for finance. Members of the committee will be appointed by the ReDAC members of each of the following schools/colleges: Health Professions, Dentistry, Medicine, Nursing, Pharmacy, Business, Education, Engineering, Humanities and Sciences, Life Sciences, Social Work, the Arts and provost's office.
Directors/executive directors of the following offices will be standing members of the committee: Sponsored Programs, Grants and Contracts Accounting and Effort Reporting, Research Subjects Protections, Research Integrity and Ethics, Research Administration and Operations at the Massey Cancer Center, and Wright Center for Clinical and Translational Research.
Research Administration Back to School meetings: RABTS meetings are held to disseminate information related to research administration and compliance issues. All individuals involved or interested in research administration and compliance are welcome to attend either in person or virtually via Zoom technology. To ensure receipt of meeting reminders and advance agendas, please join the RESADM listserv here. Attendance registration takes place in Talent@VCU.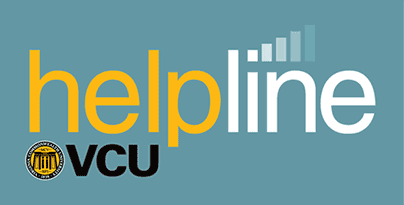 Reporting concerns
To report any concerns or for more information, please visit vcuhelpline.com or call 1-(888) 242-6022
Contact us
Integrity and ethics
Monika Markowitz, Ph.D.
Executive director
Research integrity and ethics
(804) 827-2157
msmarkow@vcu.edu
Training
Visit our Training page for educational opportunities and resources.
Forms
Visit our Forms page for documents related to integrity and compliance.